All Aboard August
August is the month to make a better rail network in the Greater Northwest happen! Join us at our events, and become and sponsor or donor.
Thoughout Oregon, Idaho, Utah, Wyoming, Colorado, Montana and Washington, and available remotely
August 10-27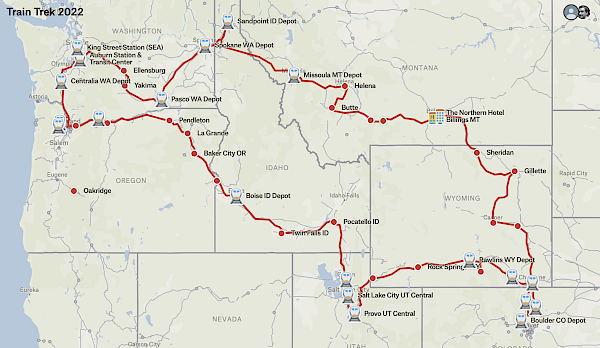 Billings, Montana
August 22-23
Register for the 2022 Greater Northwest Passenger Rail Summit
Donate to the 2022 Greater Northwest Passenger Rail Summit
All Aboard Northwest is a 501(c)(4) nonprofit organization.
Any Time!
Why Donate to AANW?

AANW is a nonprofit organization that works toward achieving a national transportation network that provides seamless, door-to-door connectivity to everyone in the Greater Northwest region; and offers economic, environmental and equity benefits to all, including low-income, tribal, disability and rural communities, locations where transportation alternatives are limited, and those who cannot drive.

Support AANW with Shirts and Mugs

Don't forget to send us your mug shot!

Sponsors

Become a founding sponsor! Support us!